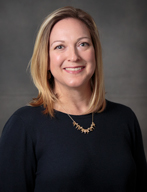 Kerri McGowan Lowrey, J.D., M.P.H., is Deputy Director and Director for Grants & Research for the Network for Public Health Law, Eastern Region, based at the University of Maryland Francis King Carey School of Law. Kerri has 20 years of experience in public health law and policy research, as well as primary and secondary legal and legislative research and analysis. Her areas of research have included injury prevention law, particularly sports and recreational injury prevention in children and adolescents; laws affecting return to school after traumatic brain injury; social determinants of health; and the role of law in cancer prevention. Kerri currently serves as co-chair of the Children's Safety Now Alliance Steering Committee, an alliance of more than 35 organizations seeking to elevate child safety as a national priority and address the related needs of state and local health departments. Kerri's specialized training includes a four-year term as a Cancer Prevention Fellow at the National Cancer Institute, where she assisted in developing the Cancer Prevention Fellowship Ethics Track. Prior to joining the Network for Public Health Law, Kerri served as Technical Vice President at the MayaTech Corporation in Silver Spring, MD, and Manager of its Center for Health Policy and Legislative Analysis. Kerri received her J.D. from the University of Maryland School of Law, an M.P.H. from the Johns Hopkins University Bloomberg School of Public Health, and A.B. in public policy and American institutions from Brown University.
Articles
Do Ethics Demand Evaluation of Public Health Laws? Shifting the Scientific Sands and the Case of Youth Sports-Related Traumatic Brain Injury Laws, 19 Journal of Health Care Law & Policy 99 (2016) (with Stephanie R. Morain & Christine M. Baugh). [Full Text]
State Laws Addressing Youth Sports-Related Traumatic Brain Injury and the Future of Concussion Law & Policy, 10 Journal of Business & Technology Law 61 (2015). [Full Text]
Legal Innovations to Advance a Culture of Health, 43 Journal of Law, Medicine & Ethics 904 (2015) (with others).
The Four Stages of Youth Sports TBI Policymaking: Engagement, Enactment, Research, and Reform, 43 Journal of Law, Medicine & Ethics Supplement 87 (2015) (with Hosea H. Harvey & Dionne L. Koller).
State Experiences Implementing Youth Sports Concussion Laws: Challenges, Successes, and Lessons for Evaluating Impact, 42 Journal of Law, Medicine & Ethics 290 (2014) (with Stephanie R. Morain).
The Impact of State Safe Routes to School-Related Laws on Active Travel to School Policies and Practices in U.S. Elementary Schools, 18 Health and Place 8 (2012) (with others).
State Laws and Regulations Addressing Third-Party Reimbursement for Infertility Treatment: Implications for Cancer Survivors, 95 Fertility & Sterility 72 (2011) (with others).
Legal and Ethical Issues in Cancer Genetics, 20 Seminars in Oncology Nursing 203 (2004).