Career Development Office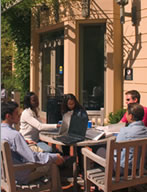 Administration & Staff
The Career Development Office (CDO) provides a range of professional development and recruitment services to assist students and alumni in obtaining legal experience and employment to advance their careers in the legal profession.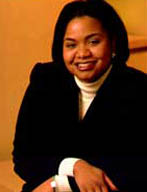 Dana L. Morris, JD
Assistant Dean for Career Development
Dean Morris leads the Career Development Office, overseeing all aspects of it services to students. With more than 20 years of legal recruiting expertise, she manages the CDO team and the delivery of its career advising and recruitment programs, as well as leading its employer development and outreach efforts. Before joining Maryland Carey Law, Dean Morris was the Director of the Career Planning Center at the University of Miami School of Law in Coral Gables, Florida. Prior to entering law school administration, she was an associate at a general practice law firm in Peoria, Illinois. In her previous career, Dean Morris was chief manager of internal communications for Bank of Boston (now Bank of America) and a marketing communications editor in corporate publications at The New England. Dean Morris earned a J.D. from Syracuse University College of Law and a B.A. with honors from Boston University. She participates in the AALS Section on Student Services and is an active member of the Washington Area Recruitment Administrators Association (WALRAA) and the National Association for Law Placement (NALP), where she served on its Board of Directors (2009-2011) and has held a variety of other leadership positions. A frequent presenter, she has been recognized for her expertise involving legal recruitment, diversity pipeline efforts and expanding opportunities for women in the legal profession.
Dina R. Billian, JD
Deputy Director of Career Development
Dina R. Billian ('93) counsels students and promotes career opportunities, particularly in the area of private sector employment opportunities. Ms. Billian also participates in employer development and outreach efforts. Ms. Billian has more than 20 years of experience in recruitment, professional development, legal staffing, and private law practice. Prior to returning to the School of Law, Ms. Billian was the Director of Recruitment and Professional Development at Miles & Stockbridge, P.C., where she handled the recruitment of lawyers, law students, and paralegals, and oversaw the summer associate program. Additionally, she partnered with firm leaders on professional development programming and pro bono initiatives. Before joining Miles & Stockbridge, Ms. Billian was the recruitment coordinator at Saul Ewing, L.L.P., former associate director in the CDO, and the legal recruiter at a legal staffing agency. She also practiced law in the Baltimore area for three years. Ms. Billian received her J.D. from the University of Maryland School of Law and her A.B. in Abnormal Psychology and Criminology from the University of Michigan, Ann Arbor. Ms. Billian is a presenter and contributor of articles on such topics as civility in the legal profession and generational differences.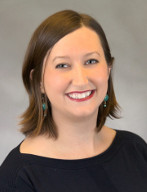 Ally M. Amerson, JD
Assistant Director, Career Development
Ally Amerson advises students on conducting effective job searches and coordinates legal recruitment programs, in addition to contributing to the CDO's employer outreach efforts. Prior to joining the Career Development Office, Ms. Amerson worked as the Director of Legal Recruiting at Special Counsel, where she assisted Baltimore-area law firms, corporations, nonprofit organizations, and government agencies in recruiting, hiring, and retaining lawyers and legal professionals. Before joining Special Counsel, Ms. Amerson was the Project Coordinator at the D.C. Bar Pro Bono Center in the District of Columbia. Ms. Amerson received her JD from the University of Wisconsin School of Law, and her BA in Political Science from the University of California, Berkeley. She is a licensed member of the Maryland Bar, and is engaged with a host of civic organizations including the Baltimore City Wage Commission, the Downtown Partnership of Baltimore Board of Directors, the Journey Home, and the Citizen's Advisory Committee to the Maryland Transit Administration.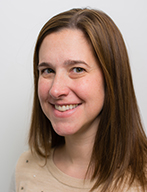 Jennifer Pollard, JD
Director, Judicial Clerkships
Jennifer Pollard ('03) counsels students on securing judicial clerkships and judicial internships. She received her JD from Maryland Law and her BS in Political Science and Economics from Towson University. After graduating from law school, Ms. Pollard clerked for the Honorable James P. Salmon on the Court of Special Appeals of Maryland, before practicing business law at Ridberg Sherbill & Aronson in Bethesda and corporate and real estate transaction law at Whiteford Taylor & Preston LLP in Baltimore.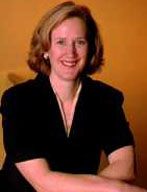 M. Teresa Schmiedeler, JD
Director, Public Service Programs & Outreach
M. Teresa Schmiedeler counsels students on pursuing careers in government and other public service career opportunities. Ms. Schmiedeler directs the Public Interest Externship Workshop, conducts outreach to public service employers, and oversees the administration of the UM Carey Law Public Interest Loan Repayment Program. She also works closely with the Maryland Public Interest Law Project (MPILP) law student organization to raise funds for summer public interest fellowships. Ms. Schmiedeler has published several articles in legal trade periodicals. Prior to her position at Maryland, Ms. Schmiedeler worked as a public interest career counselor at a Washington, DC law school and also practiced law for seven years as a Legal Aid attorney in Connecticut and Missouri. She is a member of the Maryland State Bar Association, Delivery of Legal Services and Maryland State Bar Association, Special Committee on Wellness, NALP Public Service Committee and serves as Faculty Advisor to the Maryland Public Interest Law Project(MPILP) law student led not for profit organization.
LaShea Blake
Data and Resources Specialist
LaShea Blake joined the law school's administration in 1991 and joined the Career Development Office in 1998. Ms. Blake coordinates and creates a variety of databases for the collection and reporting of programming, operational and employment data. She also manages online and print subscriptions and resource materials for the CDO's Resource Library and website. Additionally, she administers the CDO's judicial clerkship mailing program, MDC Clerkship portal serving as the point-person for the coordination of clerkship recommendation letters. Ms. Blake received a Bachelor of Science degree in Human Resource Management from the University of Maryland University College.
Terri Goode
Recruitment Specialist
Terri Goode has more than 13 years of experience working in higher education. She joined the Career Development Office in 2006. As the Recruitment Coordinator, Ms. Goode handles all aspects of the logistics for the CDO's recruitment and educational programs and sponsored job fairs, serving as a liaison to assist students and legal employers with registration and interview scheduling, as well as collecting and compiling program outcome results. In addition to administering the operations for interview programs, Ms. Goode assists in coordinating recruitment related programming, including mock interviewing programs and the CDO's Firm Night Program, and manages the office's reciprocity program.